A Heartwarming Journey: Abandoned Pup Finds Bliss in a Loving Home, Spreading Joy with Baby Cuddles
In a remarkable journey from abandonment to happiness, a once-forgotten dog has found a loving home where he now brings boundless joy to millions through heartwarming cuddles with a sleeping baby.
Meet our canine hero, whose life took an incredible turn. Abandoned and left to fend for himself, he faced the harsh realities of life on the streets until a compassionate soul extended a helping hand.
Rescued from the depths of despair, this remarkable dog was given a second chance at life when he found a loving family who embraced him as one of their own. The transformation from a lonely and neglected pup to a cherished member of the household is nothing short of inspirational.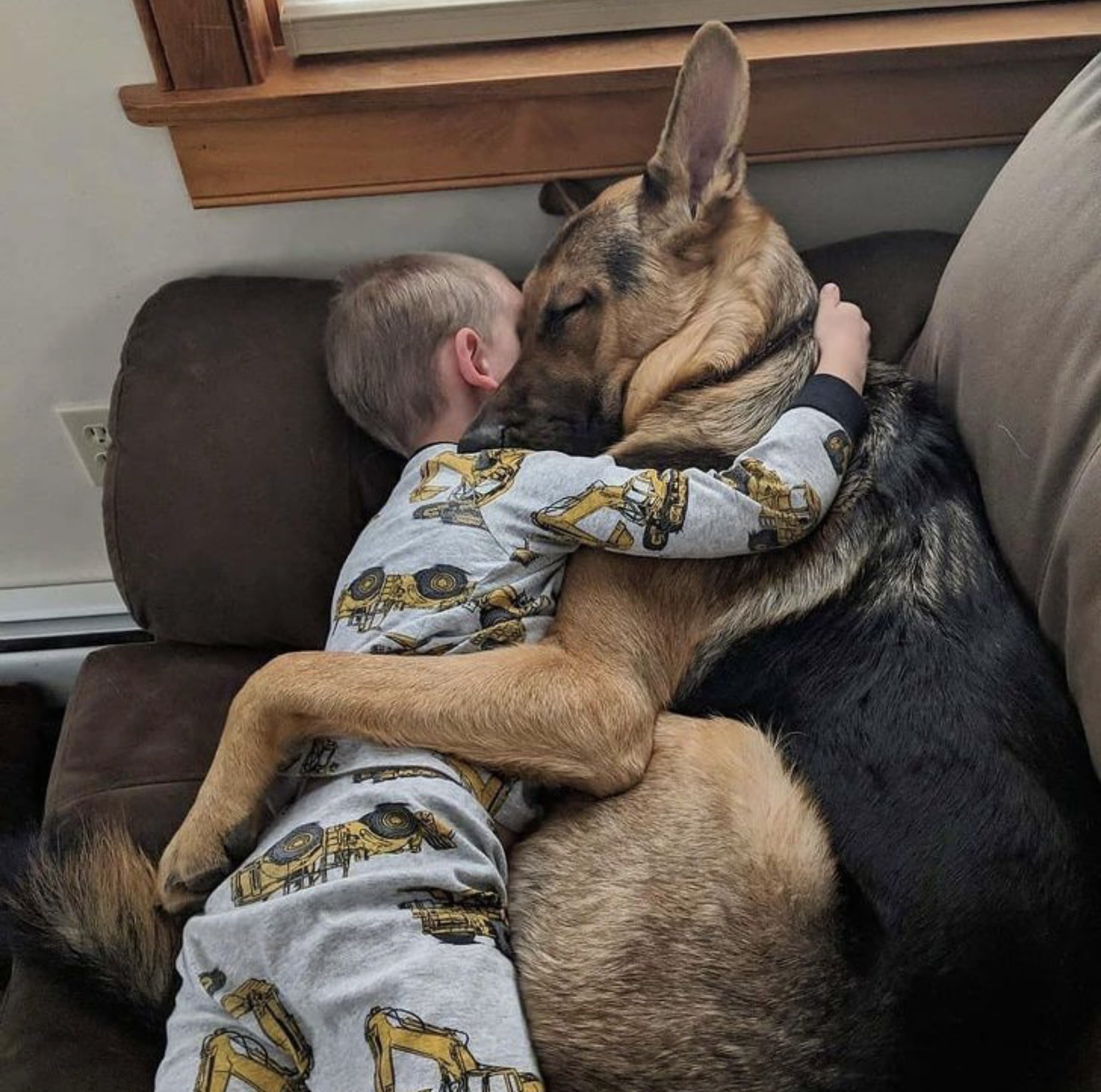 Now, the real magic happens every night when this rescued dog curls up beside a peacefully slumbering baby. Their heartwarming bond is a source of pure delight, radiating warmth and affection to countless hearts around the world.
In a world often marred by hardship and adversity, this story serves as a beautiful reminder of the incredible power of love, compassion, and the healing potential of the human-animal bond. Witness the journey of this once-abandoned pup as he finds happiness and purpose, one cuddle at a time.