Heroic Dog's Efforts to Save Drowning Man Highlight the Incredible Bond Between Humans and Their Canine Companions
In the heart of a quiet neighborhood, an unexpected hero emerged in the form of a loyal dog. This heartwarming tale begins on a serene afternoon when a man named John decided to take his loyal canine companion, Max, for a leisurely stroll by the river.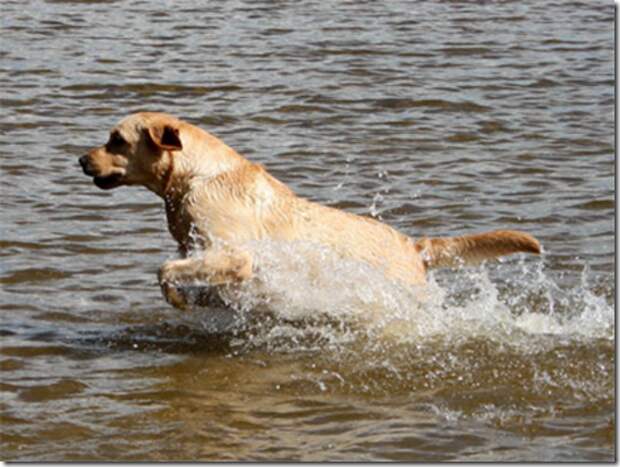 As they strolled along the riverbank, enjoying the tranquility of the moment, an unforeseen accident unfolded. John lost his footing and fell into the deep waters, unable to swim against the strong current. Panic set in as he struggled to keep his head above water, desperately gasping for air.
In an instant, Max, the faithful Golden Retriever, sprang into action. Without hesitation, he dove into the water and swam toward John. The loyal dog reached his struggling owner, gripping onto his shirt with his teeth, and began to paddle back towards the safety of the riverbank.
John clung to Max as if his life depended on it – and it did. With unwavering determination, Max fought against the current, his strong limbs propelling them both to safety. It was a race against time, but Max's love and loyalty proved stronger than any challenge.
Finally, they reached the shore, both panting heavily but safe. John, shaken and grateful, embraced his heroic companion, realizing that it was Max's quick thinking and courage that had saved his life that day.
This heartwarming story serves as a testament to the incredible bond between humans and their furry friends. Max, a loyal and courageous companion, showed that in times of need, a dog can truly be a person's best friend and even their savior.